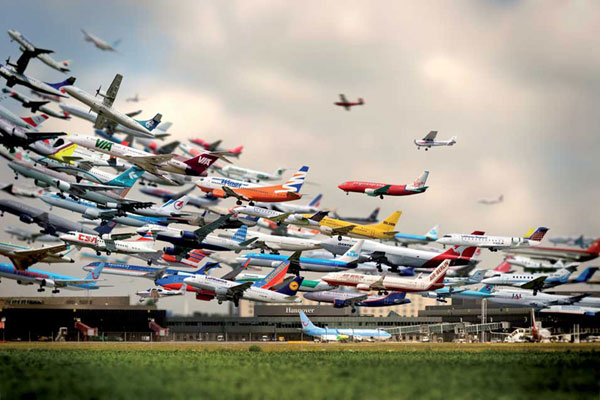 New York – The United Nations World Health Organisation (WHO) has allayed fears amid reports that airlines are suspending flights over the Ebola outbreak, by sending out social media messages with assurances that "unlike infections like influenza and tuberculosis, Ebola is not airborne".
"The chance of having someone who is sick with Ebola getting in a plane is small," WHO tweeted on Thursday. "Usually when someone is sick with Ebola, they are so unwell that they can't travel."
The agency, which also had a press conference providing "clarifications" on air travel, has declared the current outbreak in West Africa a public health emergency of international concern.
UN Secretary-GeneralBan Ki-moon has appointed Dr. David Nabarro as Senior United Nations System Coordinator for Ebola, in support of the work done by WHO Director-General, Dr. Margaret Chan and her team.
According to the latest WHO update, between 10 and 11 August, 128 new cases of Ebola virus disease, as well as 56 deaths, were reported from Guinea, Liberia, Nigeria, and Sierra Leone, bringing the total number of cases to 1 975 and deaths to 1 069.
The agency said in the update that contact tracing in Guinea, Nigeria, and Sierra Leone has resulted in a range between 94 percent and 98 percent of contacts of Ebola cases being identified and followed-up, but in Liberia, efforts are underway to strengthen contact tracing, but help is needed in this area.
WHO said it was disappointed when airlines stop flying to West Africa. It is "hard to save lives if we and other health workers cannot get in," the health agency tweeted following a press conference.
"Ebola-affected countries, international airlines are putting systems in place to screen passengers for possible infection. Countries with big airports with high volumes of travellers are not the same as countries with land borders with Ebola-affected countries," WHO said.
WHO has repeatedly said the Ebola virus is highly contagious – but not airborne. Transmission requires close contact with the bodily fluids of an infected person, as can occur during health-care procedures, home care, or traditional burial practices, which involve the close contact of family members and friends with bodies.
The incubation period ranges from 2 to 21 days, but patients become contagious only after the onset of symptoms. As symptoms worsen, the ability to transmit the virus increases.
As a result, patients are usually most likely to infect others at a severe stage of the disease, when they are visibly, and physically, too ill to travel.
The highest Ebola virus level is found in a dead body, according to WHO, hence, currently the highest risk of Ebola transmission is during burial ceremony.