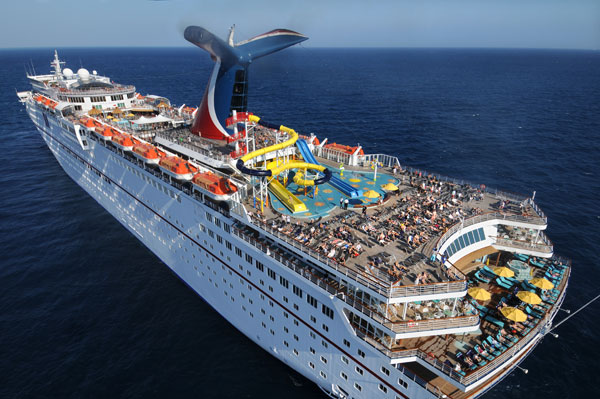 WASHINGTON – The cruise industry has bounced back after some high-profile safety and health scares. In fact, this year's passenger levels are expected to hit a record. To help travelers choose safe, high-quality cruise vacations U.S. News & World Report today released its ranking of the 2015 Best Cruises. For the second year in a row, Disney holds the lead as the No. 1 Best Cruise Line for Families and the No. 1 Best Cruise Line in the Caribbean. Silversea Cruises makes its debut on the list as the No. 1 Best Cruise Line for Romance.
The 2015 Best Cruises features rankings and information on 15 cruise lines in five categories: Best Luxury Cruise Lines, Best Cruise Lines for the Money, Best Cruise Lines for Romance, Best Cruise Lines for Families and Best Cruise Lines in the Caribbean. Travelers can search for cruises and itineraries specifically by destination, budget, cruise line and traveler type to find cruises that best suit their individual needs.
"The cruise industry is booming – their efforts to revamp their image and win over new types of travelers by launching new ships and innovative entertainment experiences are paying off," said Liz Weiss, travel editor for U.S. News. "We aim to help travelers sort through their options and identify cruise lines and ships that best suit their needs."
U.S. News ranked cruise lines using a methodology that factored in expert evaluations of cruise ship quality, reputation among travelers (as expressed through reviews and ratings collected by Cruiseline.com) and results from health evaluations conducted by the Centers for Disease Control and Prevention. U.S. News editors analyzed data for 148 ships across the 15 major cruise lines that were included in the rankings. The top three cruise lines in each ranking category were awarded a U.S. News "Best" designation.
U.S. News 2015 Best Cruise Lines
*See the full Best Cruise Lines rankings online
Best Cruise Lines for the Money
#1 Royal Caribbean International
#2 Disney Cruise Line
#3 Carnival Cruise Lines
Best Cruise Lines in the Caribbean
#1 Disney Cruise Line
#2 Royal Caribbean International
#3 Carnival Cruise Lines
Best Cruise Lines for Families
#1 Disney Cruise Line
#2 Royal Caribbean International
#3 Celebrity Cruises
Best Cruise Lines for Romance
#1 Silversea Cruises
#2 Crystal Cruises
#3 Azamara Club Cruises
Best Luxury Cruise Lines
#1 Crystal Cruises
#2 Silversea Cruises
#3 Regent Seven Seas Cruises