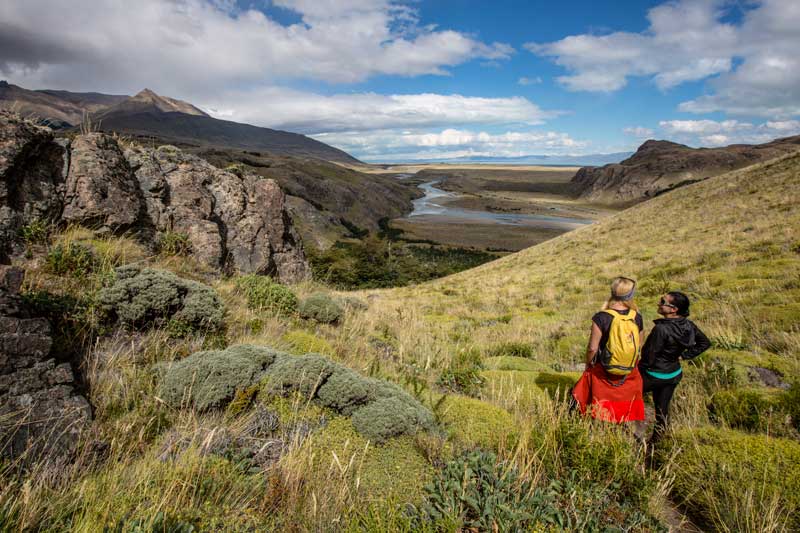 From destinations on the rebound, to places where events, new infrastructure and political changes are making it more exciting or accessible to visit, 12 hot spots for adventure travel in 2019.
The Adventurer's Dozen for 2019 includes:
1) Japan – In 2019, Japan plays host to the Rugby World Cup, and hot on its heels is the summer Olympics in 2020. For 2019, G Adventures has revised its popular Tokyo to Kyoto tour, which will now go further off the tourist trail to Tottori and Hagi. Travelers will visit a new 'G for Good' social enterprise, the Hagi Homestay Association, which creates purpose and an income for the aging population of Hagi City. An 11-day trip from Tokyo to Kyoto is priced from $3,999 pp*, with departures beginning in January.
2) Uzbekistan- In 2018, Uzbekistan relaxed its visa entry requirements by introducing a new e-visa for 51 countries, including the United States. G Adventures has seen a 72 percent increase in travelers to Uzbekistan over the past five years, and interest in exploring the 'Stans shows no sign of slowing down. In 2019, adventurers can check out two new trips into the heart of the region, including Best of Uzbekistan and Turkmenistan. Turkmenistan is an entirely new destination for the tour operator. A 13-day trip is priced from $2,399 pp*, traveling from Tashkent to Ashgabat. Departures begin next May.
3) Senegal – Fortunately, West Africa is recovering from a dramatic dip in tourism following the Ebola crisis of 2014, and G Adventures is helping to lead curious travelers back by introducing land-based trips in Senegal and its neighboring country, The Gambia. Senegal is also hoping to further stimulate tourism with a newly constructed airport near Dakar. A new 10-day tour Senegal and The Gambia trip is priced from $2,599 pp*, with departures from Dakar starting in June.
4) Taiwan – Another new destination for G Adventures in 2019 is Taiwan, which is one of the lesser-visited and most underrated countries in Asia. The New York Times recently proclaimed it as 'Asia's most food-obsessed country', and New York commuters are currently getting an eye-full of brightly colored Taiwan-themed subway cars in its underground metro, sponsored by the Taiwan Tourism Bureau. A 10-day Taiwan tour from Taipei return is priced from $3,249 pp*, with first departures next September.
5) Northern Sri Lanka – With G Adventures' global sales to Sri Lanka up 58 percent year-over-year, the jewel of the Indian Ocean is fast becoming a must-see for the adventure-motivated traveler. The tour operator launched the first sailing trips along the country's southern coast last year, and introduced an eastern itinerary after the first trips quickly sold out. This month, Sailing Sri Lanka – North Coast joins the collection, taking travelers to the lesser-traveled region that was previously isolated from tourism due to civil war but is now open for business. A seven-day trip from Jaffna return is priced from $2,059 pp*.
6) Bolivia – Beginning in January, travelers will have new opportunities to take advantage of Bolivia's major investments in highway infrastructure and connectivity, while seeing its amazing landscapes like the famous Uyuni Salt Flats. G Adventures doubled its U.S. sales to the country over the past two years, and added a new Highlights of Bolivia tour with National Geographic Journeys that invites adventurers to learn about the country's rich cultural heritage plus visit La Paz, one of the world's highest-altitude cities. Visitors will also get a taste of hacienda life among the indigenous Jukil community at a G for Good social impact project. An upgraded eight-day trip starts at $1,999. pp*, air separate.
7) Galápagos Islands – When it comes to confronting the growing crisis of ocean plastics, the archipelago has been demonstrating proactive leadership in its regional policies: banning plastic bags, plastic straws and non-returnable single-use plastic bottles. To support these efforts, G Adventures will offer all its travelers to the Islands a complimentary, reusable, stainless steel water bottle for trips beginning January 1st. The tour operator also added a fifth yacht to its fleet of chartered vessels (the 'Eden'), following 22 percent growth in global bookings over the past year. A seven-day cruise with shared cabin through the Central & Northern Islands is priced from $2,804 pp*.
8) Jordan – With year-over-year traveler growth of 71 percent for G Adventures, it's probably safe to say that Jordan's tourism is back, mainly as a result of stability in neighboring Egypt. In recognition, G Adventures has introduced a new tour for 2019, as well as two new 'G for Good' social impact projects: the Jia Community Restaurant that supports local women in Souf, and the Al Numeira Environmental Cafe that supports water conservation near the Dead Sea. The company's new '18-to-Thirtysomethings' tour to Israel & Jordan is priced from $1,799 pp* for an eight-day trip traveling from Jerusalem to Tel Aviv.
9) Iceland – 'Winter is Coming' and so is enthusiasm for destinations in the storied North, as the final season of Game of Thrones will again cast its filming locations – like Iceland – into the spotlight. G Adventures continues to see growth in tourism here, with trip sales up 127 percent over the past two years. Its new 'G for Good' social impact project, the Solheimar Ecovillage, supports Icelanders living with disabilities and helps spreads travel dollars further afield. G Adventures' new Wellness Iceland tour also makes its debut in 2019, with seven-day 'soft' adventures priced from $3,649 pp* and departures beginning in May.
10) Ethiopia – The Horn of Africa has been in the news in recent months for all the right reasons. A new peace accord between neighboring Ethiopia and Eritrea offers strong potential for improved prosperity and tourism in the region. G Adventures experienced a 98 percent increase in bookings to Ethiopia over the past year – a trend that will hopefully continue among appreciative female travelers, following the prime minister announcing that half the country's cabinet will be women. A 10-day Ethiopia tour from Addis Ababa is priced from $2,167 pp*, with departures beginning in January.
11) Italy – In May of 2019, Italy will celebrate the 500th anniversary of artist Leonardo da Vinci's death and a host of Renaissance-themed celebrations are planned throughout the country. Despite some of its main sites coming under pressure by overtourism, there are still plenty of lesser-visited regions to explore, such as on G Adventures' new Local Living Coastal Tuscany tour, where travelers will stay in a former G Adventures staffer's family home in Capalbio. Priced from $1,999 pp* for a seven-day trip from Rome, with departures beginning in May.
12) Patagonia (Argentina) – Demand for G Adventures' trips to Argentina have been steadily rising over the past five years, with sales up 15 percent in 2018 compared to 2017. Visitors to parts of Argentina in July will be treated to a complete solar eclipse on the 2nd of the month, and beginning in October, G Adventures' will offer a health-focused trip from its new Wellness travel style, featuring morning yoga sessions and afternoon excursions in Patagonia. An eight-day Wellness Patagonia trip is priced from $2,999 pp* with departures from Buenos Aires starting next October.