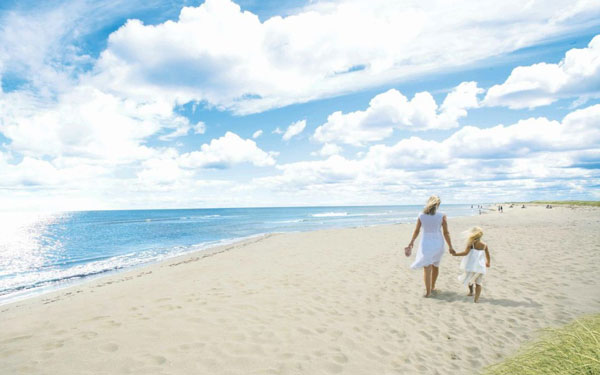 Francophone festivals pop up Coast to Coast to Coast in Canada, not merely in Quebec. Join in joyful celebrations of our French-Canadian culture everywhere: we have it all – poutine, maple sugar, folk songs, Voyageurs and Acadians. Whether you are a francophile or simply curious , come experience Joie De Vivre, Canadian style.
1. Savour the sweetest weekend
Vancouver Islands's Nanaimo Maple Sugar Festival, showcases Quebecs' sweetest export – decadent maple sugar taffy on snow – alongside 17 eclectic performing artists, succulent street food  and childrens face painting  over Valentine's Day weekend
2. Join the world's largest kitchen party
For 10 days  – Feb 14 – 23 – bundle up and brave the Winnipeg Winter at Festival du Voyageur. Commemorate Manitoba's fur trader history with split pea soup, fortified wine and spirited jigging to  "The Voyageur Song".
3. Franco Albertan Fete
Now in its 32nd year , northern Alberta's Carnaval de St. Isadore celebrates family style the province's Francophone pioneers on Feb 15. Ride a horse drawn sleigh, eat sinful poutine and sing along to its signature song in the wintery Alberta environs.
4. Dance the log driver's waltz
Festival du Bois, held in Maillardville, near Vancouver, BC, is the west coast's pre eminent Francophone event – a three day salute to the area's French Canadian  pioneering past -with maple sugar pie, music and merriment (Feb 28 – Mar 2)
5. Critique the finest Franco films
Held on the first weekend in May, Saskatoon's Cinergie is a four day showcase of more than 35 subtitled French language films, puncuated with bilingual discussions and engaging soirees.
6. A Festival 400 years in the making
Samuel de Champlain paddled through Ottawa, Ontario, in 1613 and they've been celebrating it ever since. Major's Hill Park, in Canada's Capital city, is alive with music during Festival Franco Ontarien, June 12 – 14.
7. La Grande Summertime Celebration
Toronto's international  Francophone Festival – is the largest French culture event in Canada's largest city. From  July 4 – 6, enjoy world class musical acts complemented by diverse family friendly programme
8. Meet the Acadian Canadians
At Nova Scotia's Festival Acadian de Clare (July 26 – August 3 plus Aug 15) lively music and theatre performances lead up to thousands of raucous Acadians proclaiming their heritage with pride at the finale's tintamarre (noise parade).
9. Down by the River
La Foire Brayonne, the biggest Francophone festival east of Quebec, beckons travellers to the banks of New Brunswick's St. John River for buckwheat pancakes, chainsaw carving and step dancing alongside Typique, the friendly porcupine (July 30 – August 3)
10. French – flying
Newfoundland and Labrador's Festival du Vent, highlights both Francophone culture and the region's autumn winds, featuring wine, cheese, cinema and music together with circus acts, and kite flying on the pretty Avalon Peninsula (November dates TBA)
Like an extra slice of tasty tourtiere one can never have too many Francophone festivals and celebrations simiilar to these are held throughout Canada.
Credit: David Webb/Canadian Tourism Commission