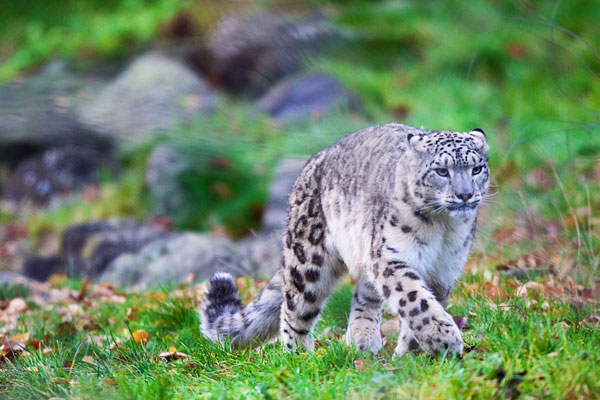 Dublin Zoo is looking for a name for a young female snow leopard that arrived at the Zoo earlier this year. The, yet-to-be-named female is two years old and came from a zoo in the Czech Republic.
The female has been paired with a seven year old male, named Kimo, who arrived from a zoo in Germany at the same time. Both snow leopards, who have already shown interest in each other, have come to Dublin Zoo as part of the international breeding programme.
Dublin Zoo's Operations Manager, Gerry Creighton, said:
"Both snow leopards have settled into their habitat at Dublin Zoo really well. The male, Kimo, came to Dublin Zoo with his name but the female needs a name. Snow leopards are found in the mountain ranges of central Asia including the Himalayas, so Dublin Zoo is looking for a name from that region."
The global population of snow leopards has decreased by 20% in the past 16 years and it is estimated that there are only 4,000 – 6,500 snow leopards remaining due to habitat loss and poaching. The species is classified as "Endangered" on the IUCN Red List of Threatened Species.
Since 2009, Dublin Zoo has been supporting the Snow Leopard Trust, an organisation which is the leading authority on the study and protection of snow leopards in the wild.
Dublin Zoo would like to invite fans to suggest a name for the female snow leopard based on her Asian origin. To be in with the chance of winning a family pass just visit www.facebook.com/dublinzoo and leave a comment with your suggested name.
Dublin Zoo, a non-profit organization, is open seven days a week from 9.30am to 4pm in December. The Zoo will be open all over Christmas with the exception of Christmas day and St. Stephen's Day, opening hours are 9.30am – 4pm, with last entry at 3pm.