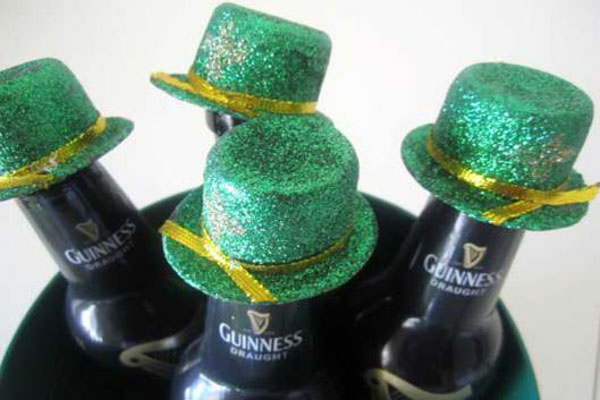 Dublin is playing host this weekend to Germany's top meetings and event's organisers as they arrived this weeked to experience all that the city has to offer.  Event Partners, corporate event management company,  has partnered with Failte Ireland to bring these high profile agents and corporate event planners to Dublin.
Speaking in advance of their arrival, Ciara Gallagher from Fáilte Ireland said –
"They say that seeing is believing and the best way to win corporate business for Dublin is to demonstrate first-hand the great blend of professionalism and friendliness on offer. To have this group of influential agents in Dublin is a perfect opportunity for our industry to showcase Dublin and all it has to offer and hopefully win some of the €40 million worth of business that these agents represent."
The big pitch for business is the result of a strategic public/private approach to growing Dublin's slice of the business visitor market – with support for the event coming from Failte Ireland, The Four Seasons, Lufthansa, STR Destination Handling and Event Partners.
The group will be staying at the Four Seasons Hotel where an industry workshop will take place on Saturday.  Over the weekend, the VIP visitors will be treated to a number of trips including visits to the Guinness Storehouse, the Marker Hotel and Royal Hospital Kilmainham as well as a specially organised food walking trail.
The majority of the group are coming from Germany with others from Switzerland, Austria, Poland and Czech Republic. The group manage approximately €40m worth of corporate meetings and events throughout the world every year. Event Partners, already well-established in the German market, are hoping to secure a big slice of that business to Ireland following the event.
Nicola McGrane, Managing Director of Event Partners –
"Over the course of the weekend, the group will experience some of the finest venues and properties we have to offer. However, Ireland is so much more than stunning scenery and superb hotels, not to mention unusual and surprising venues. The real uniqueness to our destination is our people, our characters. This is reflected in the food we prepare, the music we sing, the atmosphere and the spontaneous conversations they will have along the way. We look forward to wowing them all!"
The business tourism sector is worth €579 million a year to the Irish economy, supporting 19,000 jobs.