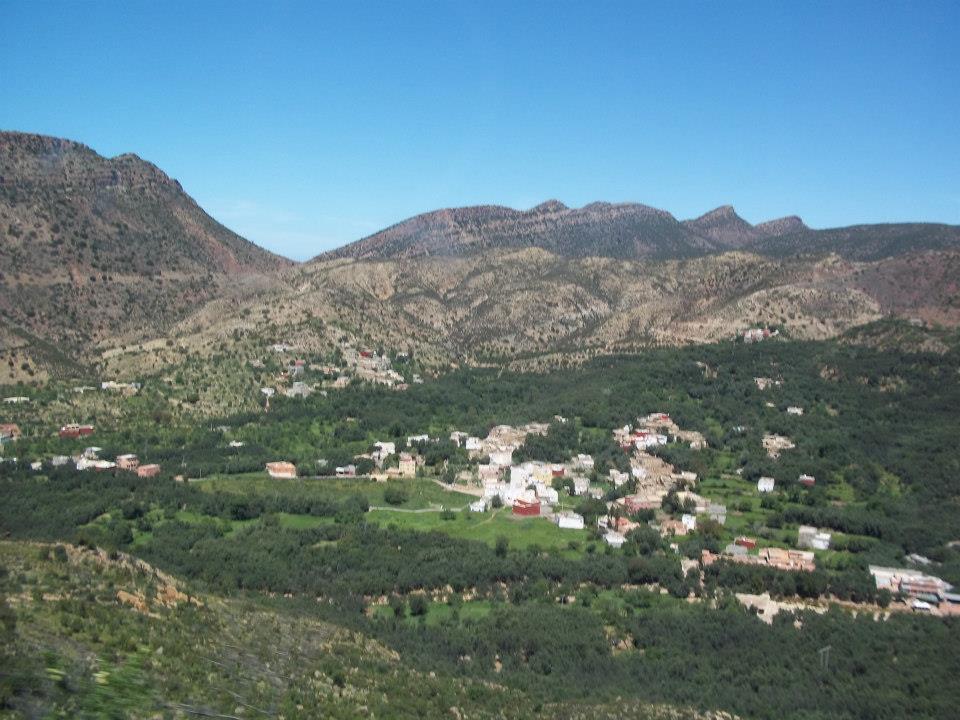 Morocco. A cacophony of sights, colours, sounds, smells and tastes. A festival of the senses. This is how I would describe my visit to Agadir.
After eighteen months of living in Lanzarote, I was becoming used to the humdrum barren landscape and general lack of any kind of plant life save for palm trees and cacti. So I was pleasantly surprised by the variety of vegetation in Agadir; fig trees, olive trees, argan trees (complete with tree climbing goats), almond trees and, my favourite, the orange and citron groves. We were lucky enough to visit one of these farms at a time when all the orange trees were in blossom and the smell was fantastic and the fresh picked oranges were juicy and delicious. Thanks to the vast number of orange blossoms, the local Berber towns are able to collect some of the most fragrant and flavoursome honey I have ever tasted.
Before arriving in the country, I was a little apprehensive of visiting the souks (markets), the thought of being hassled and of having to haggle put me on edge. So I was pleased when we were able to visit Taroudant, the "Little Marrakesh", where I was eased into the hustle and bustle of the market place. Though more than the vendors calling from every-which-direction, the most overwhelming part of the experience was the rich selection of smells; leather, spices, mint tea, coffee, dried fruit and flavoured tobacco from the hooker stalls. Needless to say most of these smells contributed to the many new flavours I also experienced on my visit, my favourite being the spices of the traditional Moroccan tagine and couscous dish and traditional mint green tea we were treated to in the Berber village of Tiout.
The views from the top of the Atlas mountains were impressive and the waterfalls of Immouzir, though not vast, are a nice little break in the scenery and worth a visit to watch the local villagers plunge from twenty feet into the pool at the bottom. I would also recommend visiting one of the many Berber villages to get a real feel for the tradition and culture of the people, most of whom are pleased to share their stories with you.
Images and article contributed by Natasha Hughes