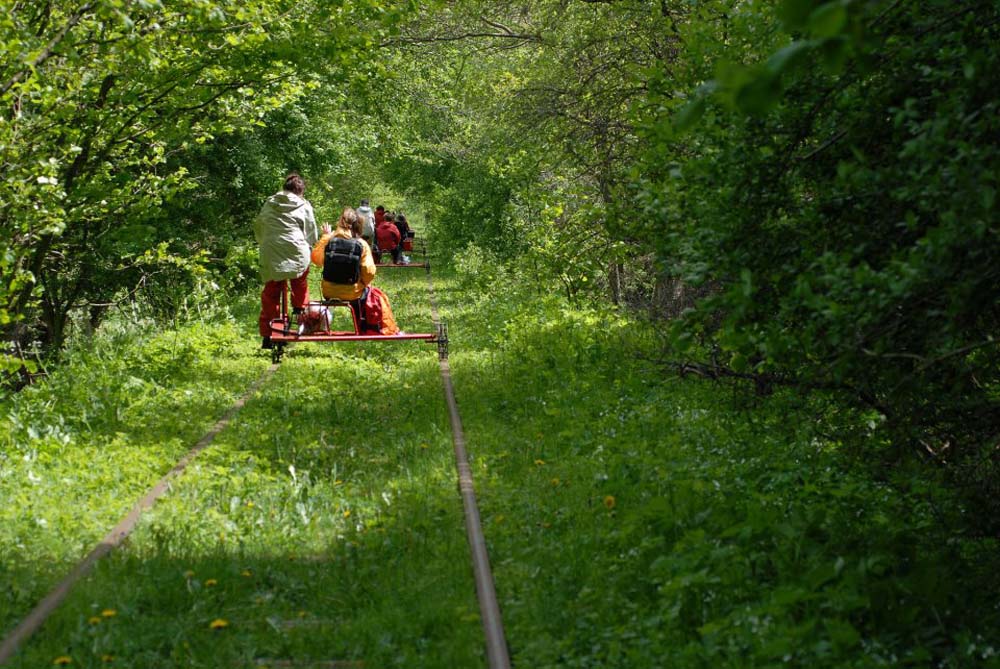 There are, broadly speaking, two types of tourists. Those who know what they like and book a similar holiday every year and those who like to try something different.
A little gem in southern Sweden
Guaranteed sun, a beach, a sun lounger by the pool and a few nice restaurants to eat out at in the evening does it for many tourists.
But there are those who like the discovery of trying somewhere new. They've visited some of the world's most popular destinations, such as Spain and the USA, and they've progressed to countries like Cuba, Mexico, Croatia and Thailand.
The weekend break has become increasingly popular in recent years, especially with the uprising of low cost airlines. Now, it is easier than ever to get away for a city break – and there is plenty of choice if you are on the lookout for something a bit different from the norm.
Sweden might not be a country you have thought of as a place for a holiday or weekend getaway, but it has a huge amount to offer to tourists and Skane, in the south of the country, is highly recommended.
Malmo is the biggest city in Skane – and the third biggest city in Sweden – while Ystad is a very popular holiday destination for Swedes and Danes. The setting for famous fictional Swedish detective Wallander, Ystad is a pretty little city next to the sea. And yes, it really is possible to have a beach holiday in Sweden.
A short train ride from Ystad is Tomelilla. The name of the town might sound familiar – although that could be because Tomelilla is one of the most popular sofas sold by Swedish furniture giant Ikea.
Ask any Skane residents where a good place to stay in the south of Sweden is and they are likely to mention Ystad or Malmo. Tomelilla is hardly a bustling holiday resort, but is well worth a visit and there is plenty to do.
I visited Tomelilla for a weekend in the summer of 2012 and barely had time to see the many sights and attractions on offer.
There is one hotel in Tomelilla, Stora Hotellet – http://www.storahotellet.nu
Literally translated, Stora Hotellet means 'Great hotel' and the description is pretty accurate. Located slap bang in the centre of Tomelilla and within walking distance of the railway station, the hotel is a recommended base.
From there, you will have the freedom to visit all that Tomelilla and the surrounding area has to offer.
Stora Hotellet is a pleasant, comfortable and clean place to stay, with 30 guest rooms, good facilities and friendly staff, and it more than lives up to its three-star rating. Complimentary wireless internet access is available as is on site guest parking. The staff can assist with booking tickets for local attractions. There is a garden, and dry cleaning and laundry services.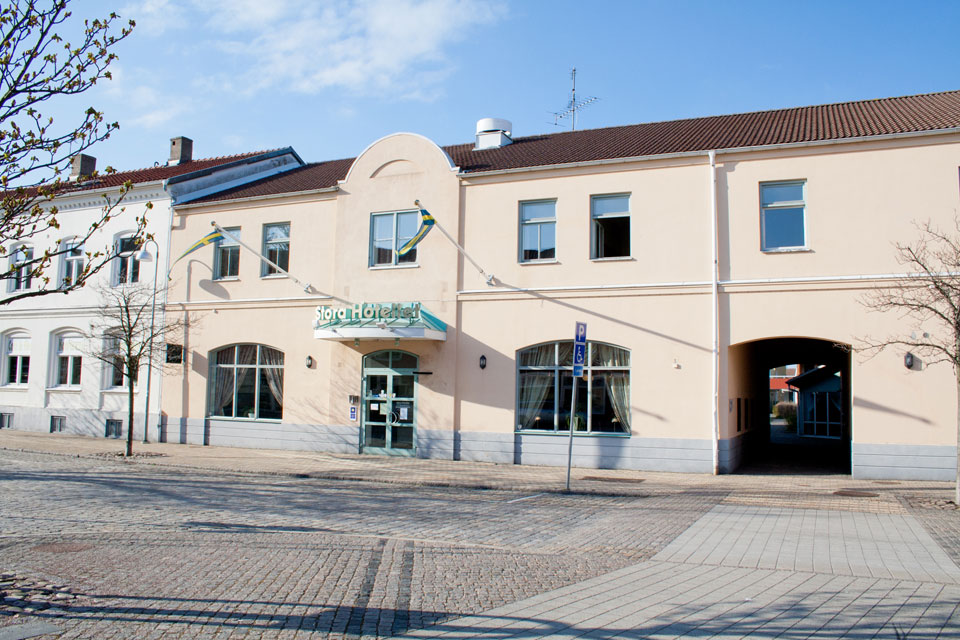 Without question, one of the highlights of my visit was a ride on one of Tomelilla's trolley bikes, better known in Sweden as 'Dressin'. These are bicycles that run on a 9km stretch of disused railway, with room for up to two passengers.
The railway trolley was invented in the 19th century and was used for inspection, repair and maintenance trips along the railroad. As the years went by, the trolley was used less frequently and a few were consigned to museums.
A trolley bike is very similar to a regular bicycle and very easy to use. Riding a railway trolley bike is the same as riding a bicycle, apart from the metal wheels connecting it to the track. The starting point is in Tomelilla and the end point is in the beautiful Fyledalen nature reserve, with a cafe and picnic area located at the halfway point. And, when you want to come back, you just lift the trolley bike and turn it around to face the other way.
The route takes you through some stunning scenery and there are two options, either start at 9.30am and return at 1.30pm or start at 2pm and return at 6pm.
For more information, visit http://www.dressin.se/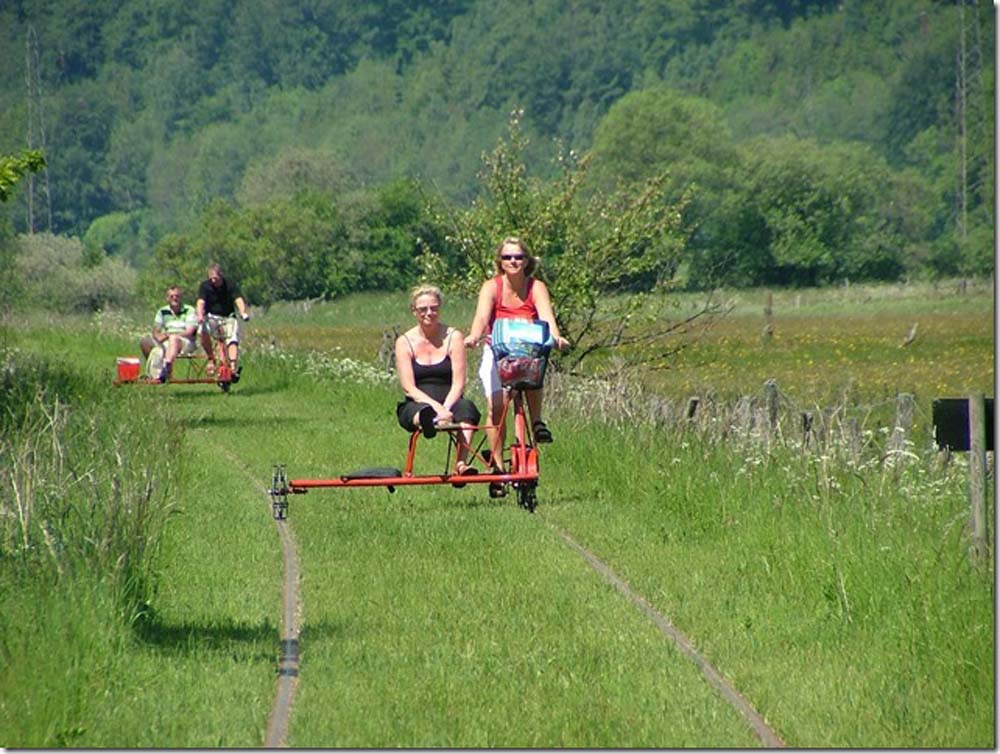 A ride on one of the trolley bikes is a great introduction to Tomelilla – a small town with 13,000 inhabitants, nine castles and 18 churches. If you are a solo traveller, eco enthusiast, a couple looking for a getaway, or you are seeking a family excursion, Tomelilla has something to offer.
Tomelilla dates back to the Viking settlers and was originally a settlement of farms when Skane belonged to Denmark. Its rivers provided important Viking transportation lanes. The introduction of a railway station in 1865 saw Tomelilla become a town but to this day it retains its rustic appeal.
Tomelilla is very easy to get to. Located just 50km from Malmo's airport and 70km from Malmo itself, there are excellent road and public transport links. Tomelilla is also accessible from Kristianstad airport.
There are three trains an hour from Copenhagen airport into Malmo and the journey takes just 20 minutes, followed by a journey of just over an hour from Malmo Central station to Tomelilla. The train ride is very pleasurable through the rolling Skane countryside, with views of the sea.
As a family destination, Tomelilla is very popular with Swedes and Danes because of Tosselilla. When it opened in 1986, it was the largest amusement park in Europe and it has a unique appeal. There is a huge amount to do including a petting zoo, water park, go karts, bumper boats and various rides.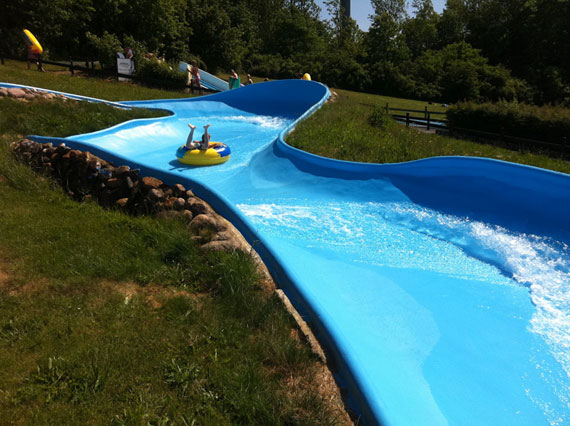 Tosselilla, which is open from May 21 to August 21, is excellent value, with one day adult tickets starting at 180 Swedish Krona (less than £20). A motocross venue is located next to Tosselilla and close by is a multi-lane bowling centre.
If shopping is your thing, the excellent Bo Ohlsson warehouse store is a must-visit, with toys, household goods and a vast range of other items. Bo Ohlsson is one of the top 10 stores in Sweden and welcomes 1.4m visitors a year. And there's even somewhere to have a coffee and a bite to eat on site.
Tomelilla is also home to one of Europe's smallest pubs – the Celtic Bar – and one of the world's smallest film museums, that pays tribute to Swedish comics and film legends Hasse and Tage – Tomelilla's version of Monty Python.
There are a huge array of activities for locals and visitors alike, including Tomelilla Golf Club, which hosted a qualifying round of the 2011 Swedish World Golfers Championship for amateurs.
Tomelilla is also home to semi professional football club Tomelilla IF, and there is also a caravan park, camping, a cinema, outdoor and indoor swimming pools, horse riding and various other sports clubs – and not forgetting a host of restaurants and cafes.
Article by Mark Roach