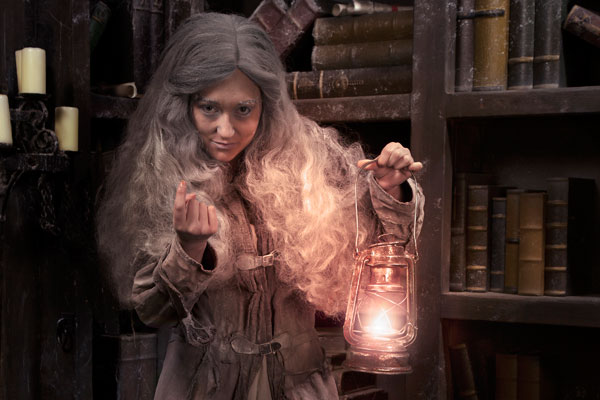 This festive season the clock will be turned back more than two hundred years at The London Dungeon as a chilling live action ghost story unfolds on the frozen River Thames.  The Ghost of Christmas runs from Monday, December 2 to Sunday, January 5 and promises a 'wintery whodunnit' full of scares and surprises as guests find themselves prime suspects at the heart of a frosty murder investigation.
It's 1789. The River Thames is frozen solid and Londoners have been enjoying the festivities of the Christmas frost fair. But as a body is discovered trapped beneath the ice a murder mystery unravels and everyone is under suspicion.  Guests will need to get their stories straight as they step into the icy crime scene where the over-zealous investigator in charge of the case is questioning suspects – and that means anyone who crosses his path! But will he catch the culprit or be hoodwinked by the tall tales of a dubious character who seems intent on putting him off the scent?
Once released from questioning guests will be drawn deeper into the Dungeon to come face to face with a haunting spectre as the Ghost of Christmas emerges from her icy grave to seek revenge. Be warned. Consumed with bitterness she is looking for someone to blame – and whoever she thinks played a part can expect to be condemned to a similarly icy end.
After a few deep breaths, it's down into the dark depths of the Dungeon for encounters with a cast of London's most infamous names. Sweeney Todd is waiting in his Barber Shop as his evil sidekick, Mrs Lovett, cooks up her special pies. Jack the Ripper is lurking in the shadows whilst Guy Fawkes gets his matches ready for an explosive show and Henry VIII condemns traitors to death. Add in a vast supporting cast of historical characters bringing 1000 years of London's murky past to life, some stunning special effects, edge of your seat surprises and two exciting thrill rides and you've got the perfect recipe for scarily good family fun – any time of the year.