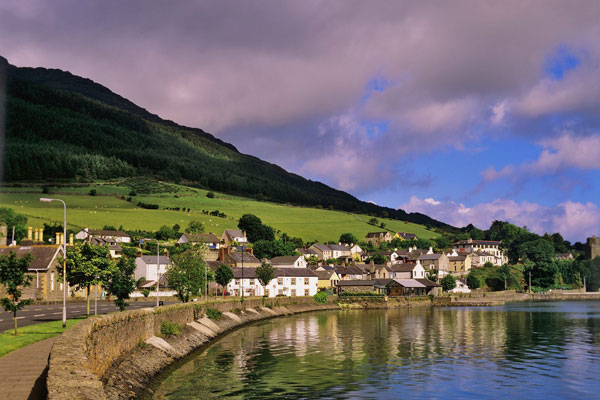 Communications Minister Pat Rabbitte joined Tourism Ireland and 27 tourism enterprises from around the island of Ireland in Birmingham this week at the Best of Britain and Ireland (BoBI) travel trade fair.
Britain and Ireland (BoBI) travel trade fair
BoBI is a B2B event for the travel trade in Britain – attracting more than 2,000 influential coach tour operators, group travel organisers, business and educational travel organisers. The two-day event provided a valuable opportunity for the participating Irish companies to network and do business face-to-face with key GB decision-makers. The objective was to encourage them to introduce Ireland into their programmes for 2014, or to extend the programmes in which Ireland already features. The Wild Atlantic Way, Limerick City of Culture and the Grande Partenza (or 'Big Start') of the Giro d'Italia were some of the important themes highlighted by Tourism Ireland at this year's BoBI.
Vanessa Markey, Tourism Ireland's head of Great Britain, said: "Great Britain is one of our largest markets and 2013 saw a welcome return to growth of +5.6% in GB visitors. Our 'GB Path to Growth' strategy will see the number of British visitors to the island of Ireland increase by +20% i.e. an additional 200,000 holiday visitors per year by 2016. We are targeting new audiences, including an older audience wishing to explore new places and broaden their minds (called 'culturally curious') and the younger, fun-loving set, who are looking for an exciting time in a vibrant destination ('social energisers').
"Our presence at this year's BoBI was also an excellent opportunity to highlight the Wild Atlantic Way and the Causeway Coastal Route to the influential coach operators and group travel organisers in attendance; our objective was to enthuse them about the destination, so that they will encourage their clients to come and experience the island of Ireland for themselves."
About 14 million people in GB will see television advertising for the island of Ireland this spring; an estimated 17 million people will see ads and promotions in the print and online versions of major newspapers like the Guardian and the Daily Telegraph; and positive publicity worth about €32 million in equivalent advertising terms will be generated by Tourism Ireland in GB this year. Extensive e-marketing and social media activity, golf and business tourism promotions will also target millions of potential British visitors.