In 1973, Hilary and George Bradt were told about an old Inca road leading from Cusco's Sacred Valley to Machu Picchu.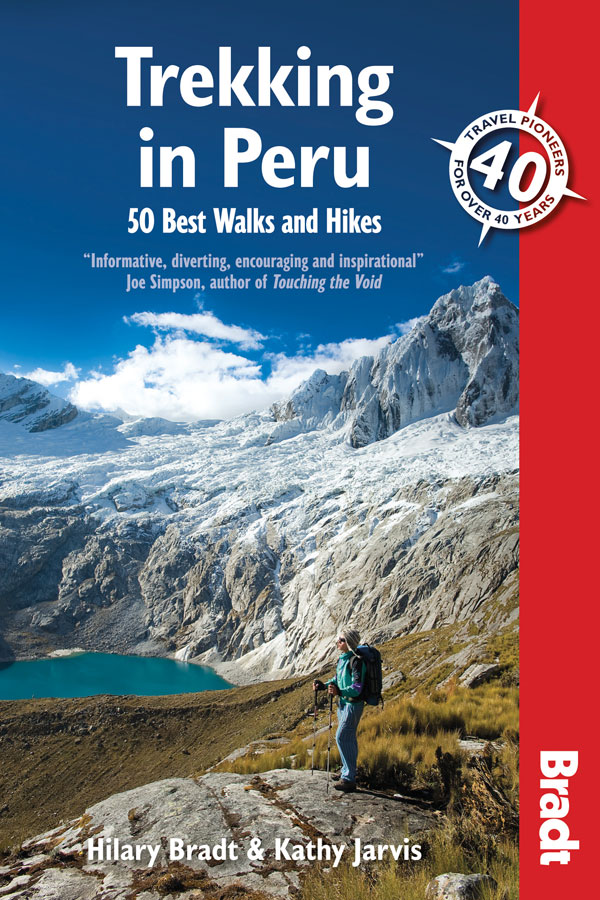 They hiked it, explored the ruins and published the first ever description of the Inca Trail in 1974. Backpacking Along Ancient Ways in Peru and Bolivia became the first Bradt guide and 40 years later, after multiple revisions and 8 new editions, it has been reissued as Trekking in Peru to celebrate Bradt's anniversary.
Trekking in Peru is the only trekking handbook to cover the whole of Peru and is a clear guide to South America's most varied hiking destination. Including 50 best walks and hikes, it is packed with practical information, such as where to stay and eat in Peru's top trekking bases, alongside Hilary and George's tales from the 'good old days' and how best to get off the beaten track. Published in a small, portable format it is the perfect rucksack addition for inexperienced walkers and hard core trekkers alike.
Hilary Bradt is the founder of Bradt Travel Guides and led treks to Peru for 15 years. In 2008 she was awarded an MBE for services to tourism and charity. Kathy Jarvis runs a tour company specialising in treks to the Andes.