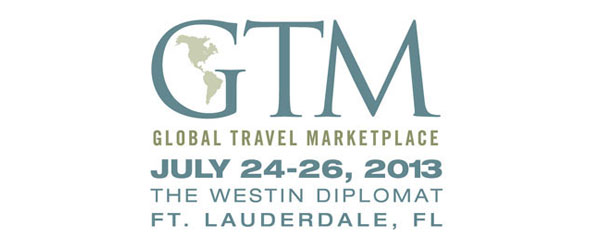 Travel Weekly, the largest and most influential B2B news resource for the travel industry, announces the launch of its elite, appointment-only event, Global Travel Marketplace.  The three-day forum, held July 24-26, 2013 at the Westin Diplomat in Fort Lauderdale, FL, will feature pre-scheduled meetings between suppliers from around the globe and invited travel agents.  The agents will be fully hosted.  
"The global travel market passed the $1 trillion dollar mark for the first time last year, and U.S. travel agents play an outsized role in helping travelers choose where to go, how to get there, where to stay and what to do," said Travel Weekly editor in chief Arnie Weissmann. "It's more important than ever for suppliers to establish one-to-one relationships with the most important and influential travel agents in America."
"The travel industry helps make the world a smaller place. As the leader in industry media, we're in a unique position to facilitate meaningful business discussions between leading suppliers and leading retailers.  Consumers will continue to seek out the best travel agents to help them plan their travel, and the best suppliers work to connect with them. We've designed Global Travel Marketplace to make those meetings happen," said Bob Sullivan, Publisher, Travel Weekly.
As the leading provider of travel news in the industry, Travel Weekly will select invitees from a variety of sources, including its own esteemed "Power List" – the source for rankings of the largest travel agencies in the U.S. by sales.  "No other event has this level of direct access to these highly productive global travel influencers," said Alicia Evanko, Vice President of Events at Travel Weekly.  "Our attendees must meet strict qualification criteria to ensure their level of global travel bookings so that we're able to match these agents with the best-in-class services and solutions their clients are looking for."
In addition to face-to-face meetings, suppliers will also be able to participate in "Boardroom" meetings.  These 30 minute meetings will take place in private conference rooms and allow suppliers to make presentations and educate small groups of travel agents on their offerings, or hold focus group-style meetings to gain valuable market insight.  "Boardrooms give suppliers the ultimate flexibility in how they invest their time with their audience," said Evanko.  "We've done all the work in identifying, qualifying and delivering the right influencer. We've taken on the most challenging part of the sales cycle to make business development much more efficient and productive."