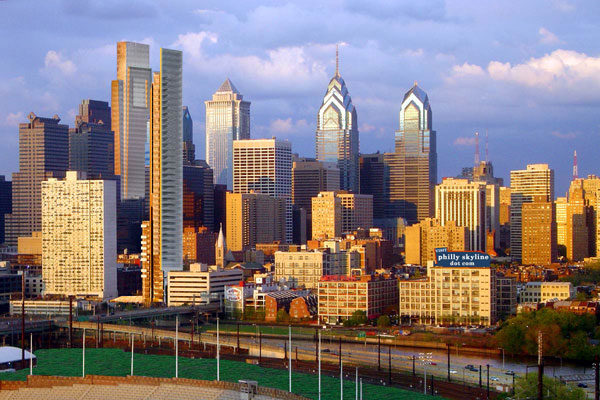 Philadelphia is conveniently located in Northeast USA, just 1 hour 20 minutes from New York City and 1 hour 45 minutes from Washington D.C. via Amtrak's Acela Express Line.
From adventure rides around the city to interactive museums, parklands, internationally-renowned festivals and even the nation's first zoo, Philadelphia provides all the necessary elements for a fun-filled holiday.
Philadelphia has long been a hot spot for visitors seeking a metropolitan destination with a hometown feel, however the city also offers a vast array of attractions making it a must-visit destination for travellers who love exploring diverse new places.
The city is designed on an easy to explore, walkable grid system and with its friendly neighbourhoods you're never far from cafes, restaurants and bars to relax in as you discover the delights Philadelphia has to offer.  With no sales tax on clothing and shoes, Philadelphia is a bargain for shoppers and a great place to do some holiday shopping.