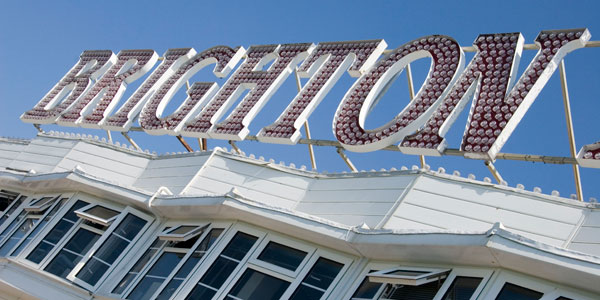 BRIGHTON FESTIVAL www.brightonfestival.org
Brighton Festival is one of Europe's leading arts festivals and offers 3 fabulous weeks of unrivalled arts celebration. 2013 welcomes poet & former Children's Laureate Michael Rosen as Guest Director.
Internationally award winning film Inuk (2012) by Mike Magidson is a coming of age story of 16-year-old Inuk and follows his journey from Greenland's south to its north where Inuk is torn between the violence of his alcoholic parents and his dreams of creating an Inuit rock band.  There is a special screening of Inuk for Brighton Festival.
Sallis Benney Theatre 23 May, 7pm
The UK Premiere of Lola Arias' My Life After brings to the stage a vitality, lightheartedness and yet a sadness about death, as she tackles the enigma of fate.  In My Life After, six Argentinian actors born in the 70s and 80s during the dictatorship reconstruct their parents' youth – using photos, letters, tapes, clothes, stories and memories.
Brighton Dome Corn Exchange. 24 May, 8pm; 25 & 26 May, 7pm. £17.50/£15
Nina Hagen was doing it long before Lady Gaga and Peaches. In this rare performance of Musik Kabarett, the flamboyant and vivacious artist pays homage to the likes of Bertolt Brecht and Kurt Weill in a special evening of Weimar-esque cabaret alongside British vocalist David McAlmont and orchestral ensemble The Irrepressibles.
Brighton Dome. 25 May, 8.30pm. £25 cabaret table. £20/£15
BRIGHTON FRINGE www.brightonfringe.org
Brighton Fringe is one of the largest fringe festivals in the world. 2013 sees a heady mix of cabaret, theatre, comedy, visual arts, dance & music.
A travelling gin parlour of enlightenment  arrives in Brighton in the form of The Hendrick's Carnival of Knowledge, combining experts and erudite amateurs in a fiesta of learning and fine cocktails, with talks such as 'Genteel Tipple Through Gin in Literature'.  Includes gin cocktails, obviously.
Angel House, Hove. 24 – 27 May
Head to Elderflower Fields for a magical weekend of fun kids activities, eclectic music and great local food, designed with families with young children in mind. The ticket price includes skateboarding, bouldering, parkour and a sports camp, as well as dance, music and art workshops, well-being classes and a complimentary 'So Sussex' family picnic. Plus the woodland spa, more than 40 bands over two stages and a wonderful kids parade, all taking place within the Bentley Country Estate.
Bentley Country Estate, nr Lewes.  24 – 27 May. £95 adult, £40 child
Hijack Family Fringe is a brand new, curated programme of shows and events especially for children aged 2-12 and their families taking place at Komedia and elsewhere in the city, hijacking theatre, film, digital, dance, music and comedy.
Various locations in Brighton. 25 May to Sun 2 June. (£7/£6)
ARTISTS OPEN HOUSES www.aoh.org.uk
Artists Open Houses features contemporary and original work by 1,200 artists and makers, shown in hundreds over 200 hundred citywide over thirteen trails, and runs every weekend throughout May.
Brighton's newest pop-up restaurant – The Ceramic Kitchen – takes place in one of Brighton's most highly-acclaimed Open Houses, the Ceramic House, home of artist J Kay Aplin, which she has transformed into a remarkable Gaudiesque world of ceramic and glass creations.  Guest chef Leila McKellar will be cooking up a vegan feast for art lovers, who will eat surrounded by the artworks and installations. Known as the 'Vegan Goddess', Leila's food is inspired by the cuisines of the Mediterranean and the Middle East, so restaurant-goers can expect a sumptuous mezze of dishes to be shared in the intimate atmosphere of the Ceramic House's salon.
The Ceramic House, 75 Stanmer Villas. 23rd & 24th May £25 for 3 courses, BYOB.
Book via http://ceramichouse.wordpress.com/
HOUSE www.housefestival.org
is Brighton's curated and programmed visual arts festival and this year includes a new co-commission with Brighton festival from international artist Mariele Neudecker as well as four HOUSE 2013 new commissions from regional and emerging artists.
Join the Andrew Kötting and Anonymous Bosch Masterclass for a workshop opportunity with the two collaborators. The day will begin with a personalized tour of their installation followed by an opportunity to make pinhole images in situ during the day, as inspired by the ideas and artefacts found in their exhibition. Pinholes will be processed during the afternoon of the workshop and participants can each take home a pinhole image.
Unit 5, The Terraces. 24 May, 10am-4pm.  £35/£30
Join Lead artist Mariele Neudecker and Guest Curator Celia Davies for an informal Walk, Talk and Picnic tour of the Heterotopias and other Domestic Landscapes installation on the final day of the House Festival. After the tour there will be picnic (subject to weather) in the Regency splendor of Brunswick Square. The HOUSE team will bring the cake.
The Regency Town House. 26 May 11am. £4/£3