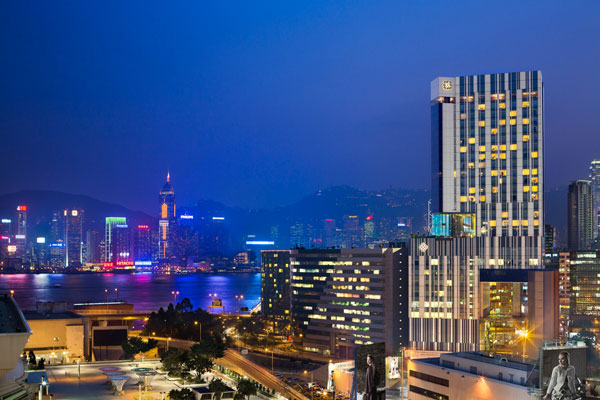 Hotel ICON was among the honourees at the prestigious United Nation's World Tourism Organisation (UNWTO) Awards for Excellence and Innovation in Tourism 2013, an annual event acknowledging tourism leaders from around the world.
UNWTO Ulysses Award
Hotel ICON was one of the four finalists in contention for the UNWTO Ulysses Award for Innovation in Enterprises, a prize launched in 2003 honouring the world's most sustainable and profitable tourism initiatives. Marking a first for the competition, Hotel ICON is the only hotel in Asia to receive this honour.  Further enhancing its reputation as a ground-breaking property, in 2013 Hotel ICON was the sole candidate from Greater China and also had the distinction of being the only hotel to earn a nomination. The 13 finalists across four categories comprised mainly non-governmental organisations involved in conservation, and government-sponsored tourism initiatives.
A 262-room luxury hotel, Hotel ICON earned a place among the finalists for its commitment to integrating teaching, learning and research. Located in the Tsim Sha Tsui tourism district, Hotel ICON has always been a hotel with a distinct purpose: To become the global centre of excellence in education and research in hospitality and tourism. Providing interactive and dynamic learning environment, Hotel ICON serves as a valuable resource centre, offering hoteliers, students and members of the public invaluable trade insights and industry knowledge, as well as fostering innovation in the hospitality industry. With this latest recognition from UNWTO, this unique business model and collaboration, supported by the Hong Kong government, and implemented by The Hong Kong Polytechnic University has been endorsed by one of the most prestigious organisations in tourism industry.
The UNWTO Awards, created by the World Tourism Organization (UNWTO), are the flagship awards for the global tourism sector. Every year, they are conferred by the UNWTO and the UNWTO Knowledge Network to highlight and showcase innovation and application of Knowledge in Tourism.
At the UNWTO Awards Ceremony in Madrid, Spain, Hotel ICON was named second runner-up in its category. "We are honoured to have received the UNWTO Ulysses Award for Innovation in Enterprises," said Richard Hatter, General Manager of Hotel ICON. "Hotel ICON is an important facility in training the next generation of hoteliers. It is hoped that the 2,000 students educated here annually will go on to benefit Hong Kong's hotel industry." The credibility of the school, he says, will be measured by the reality of making the hotel commercially viable, with profits being invested into further education.
"To further facilitate research, three prototype guestrooms under the themes of design, innovation, and well-being have been built for experimentation of advanced concepts and creative ideas. A crucial learning experience, these prototypes could be where the guestroom of the future is conceived. This award validates our vision to create a commercially viable, and industry-leading, hotel that is admired by hospitality experts from the world."