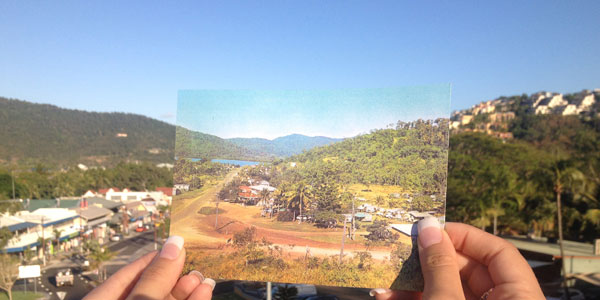 If you were in Airlie Beach in the '90s, chances are you would have been wearing neon shorts and carving up the dance floor at Magnums.  But the recent $22 million redevelopment of the Airlie Beach main street means the town is looking fresher than a Kardashian post-Botox.
Things sure looked different in the '90s.
Billy Ray Cyrus wouldn't stop crooning about his "achy, breaky heart", Hypercolour T-shirts were a wardrobe must-have, and Will Smith was still an up-and-coming Fresh Prince.
Airlie Beach has long been seen as a backpackers' nirvana, and rightly so, but with trendy new cafes that will satisfy any caffeine addiction, upmarket serviced apartments with sweeping views, restaurants worth flying to, and the chance to jump on a yacht and sail around 74 island wonders, it's obvious the town has had more than a celebrity nip and tuck.
A new competition promises to take revellers of the past on a trip down memory lane and offers the chance for one lucky winner and three mates to 'flash-forward' for a Whitsundays getaway.
The #loveairliebeach social media campaign will be highlighting how far Airlie Beach has come in the past 20 years and with the inaugural Airlie Beach Music Festival kicking off on Friday 8 November, 74 bands, including The Hoodoo Gurus, Mental as Anything and Diesel, will have the place hopping like it's 1993.