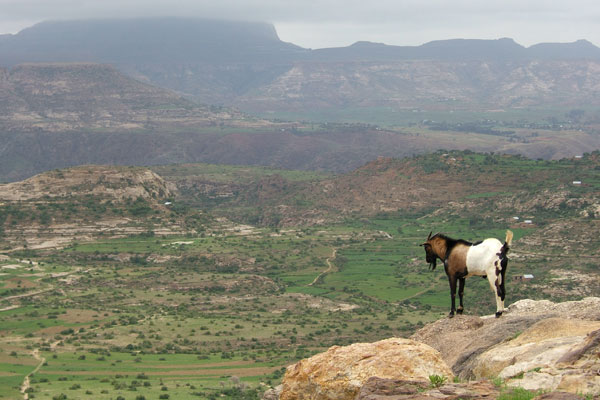 Ethiopia is Rough Guides' number one country to visit in 2014. To celebrate, adventure travel company Secret Compass is launching its first expedition to mountain bike through the country's UNESCO-protected Simien Mountains.
Secret Compass is known for its pioneering and often world-first journeys into lesser-visited regions such as Afghanistan, Yemen and Sierra Leone. This MTB expedition to Ethiopia's mountainous national park will be only the second expedition of its kind.
Levison Wood FRGS, co-founder of Secret Compass, is currently in Africa in an attempt to become the first person to walk the length of the Nile. He said, "It has taken Ethiopia a long time to shake off its international image as a nation blighted by famine, pestilence and civil war. For too long it's been branded a symbol of despair.
"When I visited I expected the worst – but what I encountered was totally different. I was unprepared for the sheer beauty, the grassy savannahs and the ear-splitting waterfalls. Small, neat villages lined empty tarmac roads and the sense of pride and community was unique."
Tom Bodkin FRGS, director of Secret Compass, aims to lead this adventurous mountain biking team. He said, "Ethiopia's culturally rich highlands are one of Africa's natural marvels. They're a crossroads of civilisations and a meeting of orthodox Christianity, ancient Judaism and Arab Islam, African animism and Rastafarianism.
Describing the topography, UNESCO states, "Massive erosion over the years on the Ethiopian plateau has created one of the most spectacular landscapes in the world, with jagged mountain peaks, deep valleys and sharp precipices dropping some 1,500 m. The park is home to some extremely rare animals such as the Gelada baboon, the Simien fox and the Walia ibex, a goat found nowhere else in the world."
Bodkin continues, "High in the Simien highlands, life has continued unchanged for centuries. On our bikes – a far cry from the huge expedition trucks which rumble through – our small team will get to experience traditional village life in a unique way, with all monies spent staying in local hands to help boost the country's fledging tourism economy."